kevin has had some extra time off this week. we loooooooooooooove having him around. he's just been using vacation before it expires...
started out last saturday eating dinner with my parents then roaming around the "nod". i got a stranger to take this, and it might be my favorite family pic yet...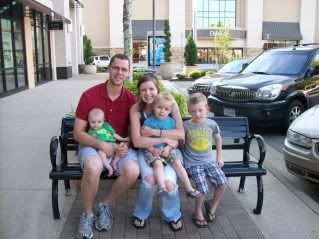 the next day he and the boys worked in the yard.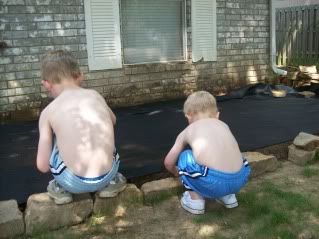 then later it was time for the birthday party. 5. wow...i've been a little more sentimental about this one! i keep remembering stuff...."5 years ago today we were in line at the shakira concert!"..."my water broke right NOW 5 years ago!" etc.
that teeny lil 6 pound squirt changed everything!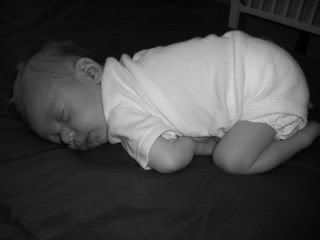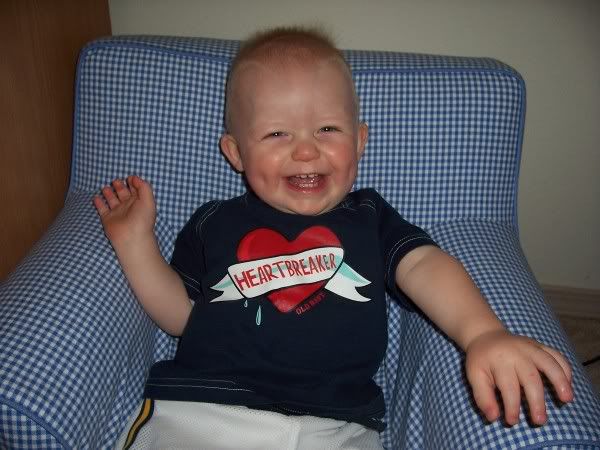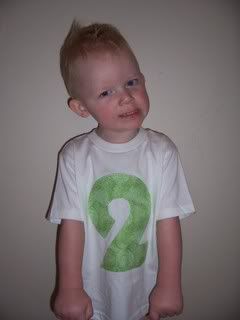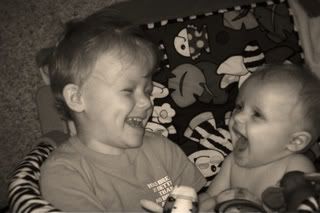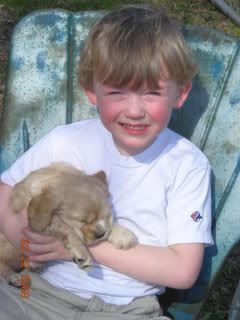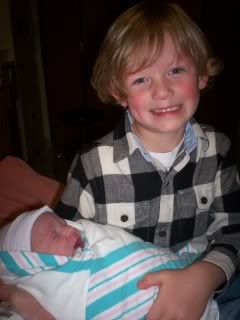 we love this kid.
we had a bad guy party for the 2nd year in a row. he knows what he likes!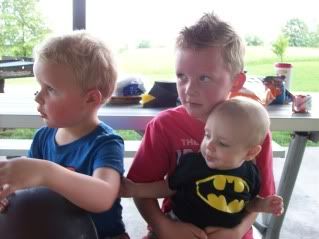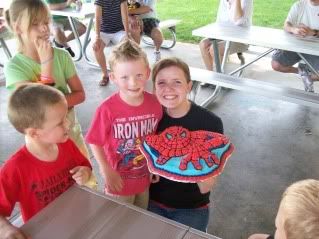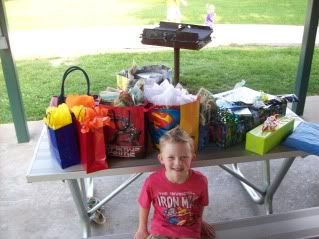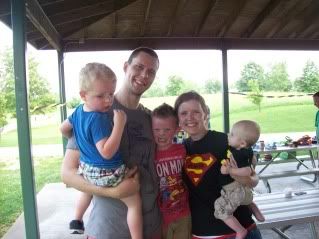 somehow there always ends up being a ridiculously cute picture of rex and his cousin, lucas. i've got big plans of getting pictures of them together on his birthday forever.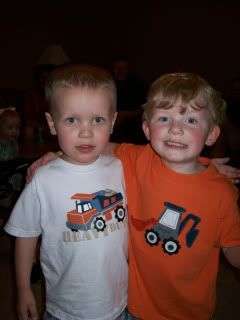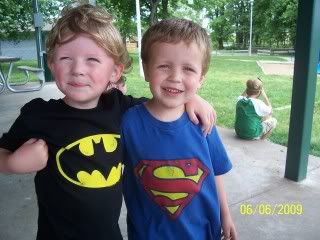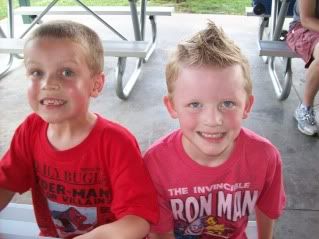 good lord. i feel like i'll be snapping their picture at graduation next week or something. stop. growing. so. fast.
memorial day we teamed up with brian and michelle for some hiking. they were brave to invite us. not sure they would have had brian realized he'd be helping me carry gus the bus half the way! it was really fun though. i'm not usually so "outdoorsy", but it was great. we may pick a shorter trail next time though. we went over FOUR MILES with all these guys...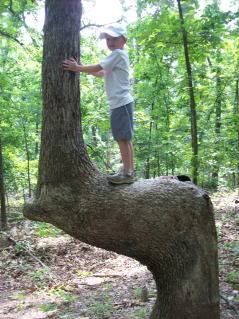 while brian was holding gus he commented that he felt like gus was swaying a lot...and sure enough the goob had FALLEN ASLEEP on his shoulders. amazing!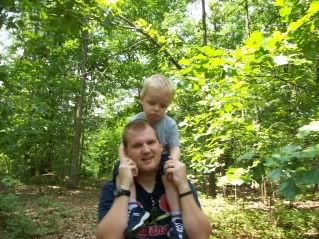 kev had leo on the way down to the lake, and had worn his camel pack. we stopped for a break and he let rex have a sipped. i told him this was as close as he'd get to know what it's like to nurse a baby. bahaha..you see he liked my joke.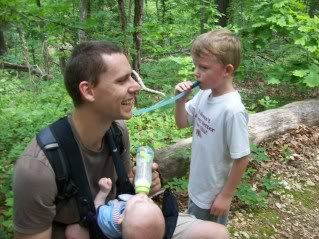 we were so. happy. to reach the lake. i didn't think it'd happen. and it was perfect.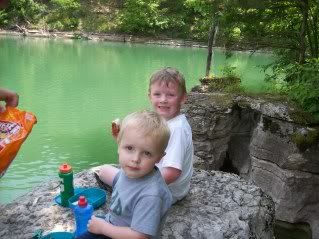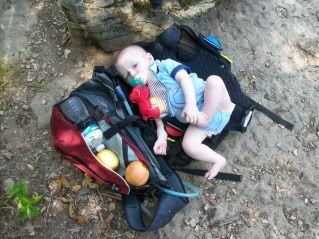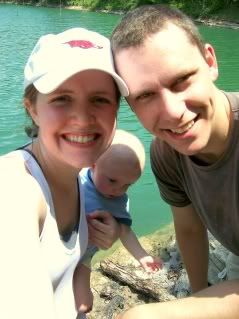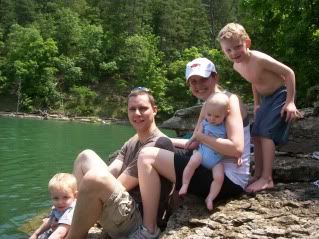 [btw. off topic...my leg looks weird long here. i was sitting next to kevin yesterday...my kevin...my practically 7ft tall kevin. and our legs from hip to knee are the SAME length. that must make me some kind of weird mutation]
with all these boys i guess i can forget shopping as my favorite hobby, and get used to stuff more like this. i think i can.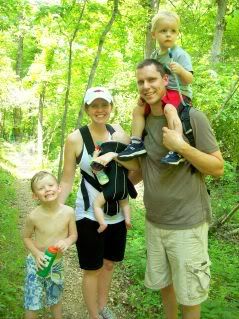 peace out.