boy(n): a noise with dirt on it.
today mine fit that definition. but they clean up nice.
we pulled out the sprinkler today. those are always a mess in my opinion, but when your yard is mostly dirt it's a REAL mess. we were already sweaty and gross from playing outside...so it was kind of like, "what's wrong with getting a little more gross while we're at it?" plus i love pictures. this new blogging routine makes me want to take more pictures. which may seem silly...but if wanting more pictures, for better blog posts...makes me do more fun stuff with my kids, so i can remember more of it. then i don't figure that's a bad thing.
rex looooooooooooved it. gus not so much. he just stood to the side staring at it mostly...aiming his gun.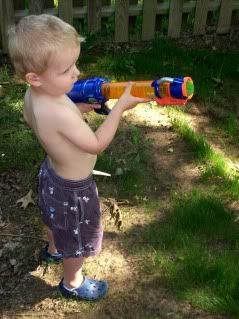 it turned the yard into quite the mud pit...and while running AWAY from the sprinkler, gus slipped. luckily the camera was out and on, so i didn't have to make him sit here throwing this fit for long. love how you can tell he was flailing his arms in true 2-year-old-spaz-session fashion.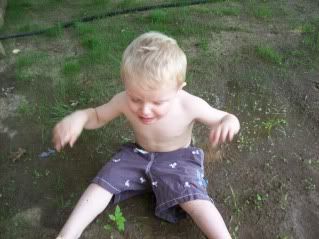 took some major scrubbing to get them clean. major.
and this one needed a bath too. i'll spare you details on why he needed one. but let's say he's not diggin' the dumb cereal, and i'm not diggin' what it does to his diapers.
there were cute little bubbles on his 'sideburns' and i'm stoked my little camera could see them...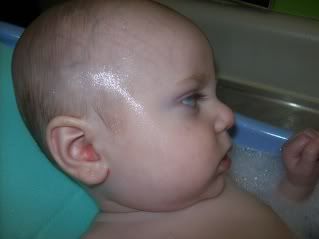 he looks chubby enough to me!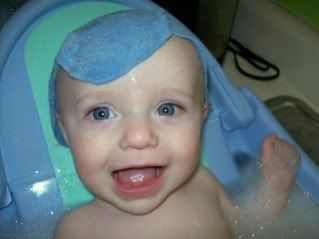 hello
blue
eyes
.
what morning is complete without a few time outs for gus...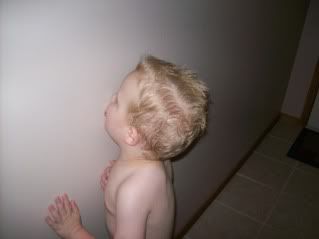 luckily his sweet moments outweigh his not-so-sweet...his MDO made him this cute book with pictures of him throughout the year. seriously sweet! he loves to look at it.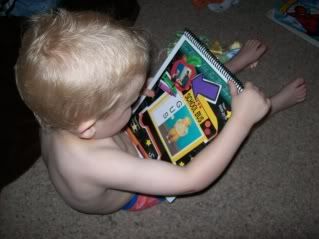 HAPPY BIRTHDAY SAJO!:-)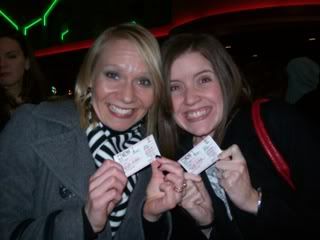 that's the 1st pic of us i found in my photobucket. going to see twilight! geeks:-)
love you sandy!