if you were wondering what might've inspired my new blogging attitude, it is this lady. www.kellehampton.com
warning--you might cry if you read this blog. at first. but she is completely inspiring. and she's writing down a lot more of what her kids do...and taking a lot more pictures than i am. well, and a lot BETTER pictures, but that's not the point.

so i'm going to do better.

plus, i was reading over my oooooold blog last night. from when rex and gus, were gus and leo's ages now. and the similarities between what rex was doing and what gus is doing NOW, and the same for gus and leo were NUTS. it's like i'm living the same life over again except this time with a nearly 5[what??] year old too. and it was fun to read. so i want to have something to read later.

so.

i've been single mommin' it the past 2 days. kevin never travels for work. except this week apparently. and we miss him big. but we have had fun too. and i have taken advantage of the situation by doing 1) very little cleaning 2) pretty much no cooking 3)spending way more time on the computer after bedtime.
i find that most of the time my kids aren't wearing clothes. i'm not sure why this is. surely i dress them.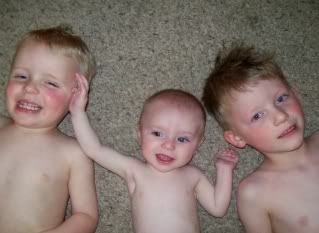 that is as close as i've gotten to all 3 smiling. about 0.2 seconds after that leo poked gus the eye, gus screamed, leo cried from the noise...worth the not-so-great-picture? well sure.
i feel like leo's saying, "yeah! look at me hangin' with the big guys!"

so here's what we've been doing. i'm always making lists. to-do's. shopping. stuff we need. stuff we want....and so gus copies.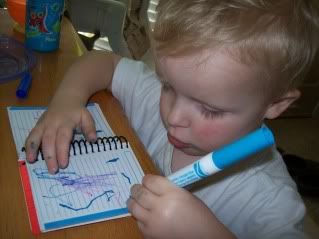 he's been saying, "uuuuup, down...and ah-cwoss. yeah....wight....good job!" working on "letters". so big.

and when the big ones play or nap, this one gets some attention. my little pantsies. those blue eyes. he fits right in my little german boy camp.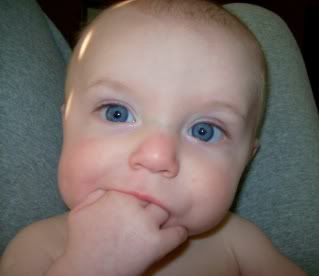 and they wake up and we play some more.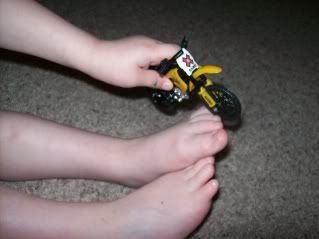 and usually we spaz pick up about 4:30, pull something together for dinner, then it's wrestle mania with daddy.

but tonight after dinner, with the boys feeling the space where daddy should be...we decided to make brownies. and i decided to try not to be a neat freak. and i wasn't.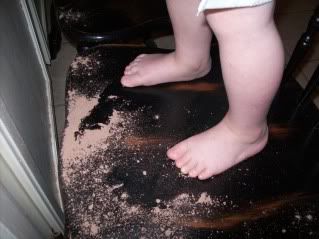 because it's impossible.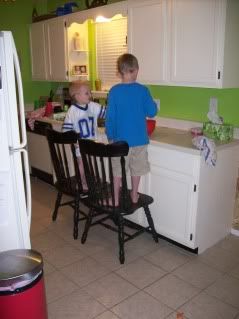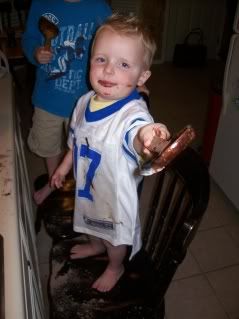 then we chubbed out, took baths, brushed brownie out of teeth and went to bed. with minimal bacon and bear throwing tonight. [bedtime when it's still light out is tough over here.]

and i'm left with this.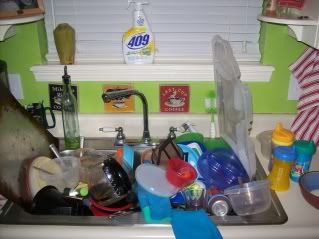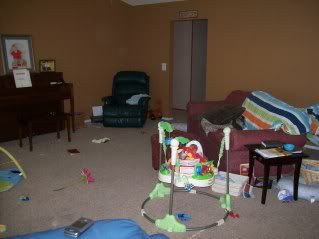 and i'm gunna call that success. because clearly i didn't waste my time cleaning all day(but we know it'll get done). because, hello. there's a fort in that picture. cool moms build forts. and play bad guys in them. and then put cars on top and punch them from underneath to see how far they will fly. (even though sometimes i'd just like to play a nice quiet game of push the car quietly and drive to the store or something. but exploding and throwing and shooting and wild it is.)

and because now i have this.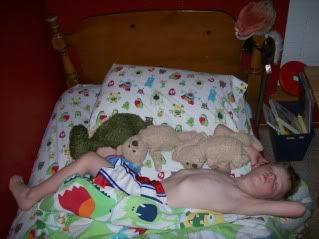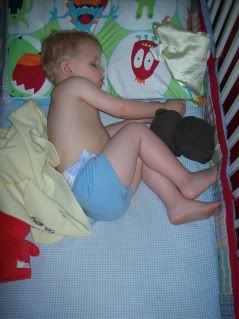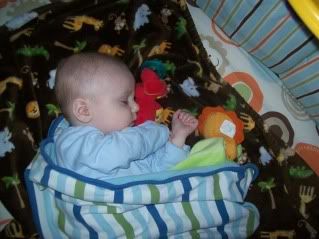 so i suppose i should go do something about those "before" house pictures now.