i like to keep this blog pretty upbeat. post about the great stuff i love, because that's the stuff i want to look back on and remember.
so i've been waiting on some blog inspiration. and it hasn't all been bad,
but let's be real here folks, the last couple weeks have been rough!
i am soooo thrilled we went on vacation. that we had some really, truly refreshing "us" time. i really feel like God was using that to fuel us up for the weeks to follow it.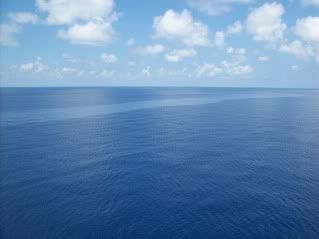 so this post is the before. the yuck. the not so awesome....but to be surely followed by a great post where things turned back up. (plus that illustration makes gus's creepy feet make more sense in here. )
before:
kevin's teaching job hunt has been exhausting. depressing. exciting. draining. we put a lot of money and time into this program...and really felt strong direction in each decision we made on it. so we kept on with it. and nothin'. until a couple weeks ago. FINALLY a potential job...that he had a shot at. and we were sure he had it. it was a pay cut to work at this particular school, but it was a foot in the door and we'd have taken it in a heartbeat. and when he didn't get it we were so. sad. i couldn't even call our friends and family who knew about it. we didn't realize how high we'd put our hopes in this, until they were dashed.
but a few days and we had snapped out of it.
and a few days after that i lost my sweeeeeet babysitting job. i loved watching that little girl. and the money was a bonus. the kids adored her, she was sweet, obedient and just easy to have around. plus it was fun to shop and paint toenails now and then. i didn't realize how sweet i was being paid until i started looking for another kid to take in to take her spot. average around here is less than half what i made watching her.
so hindsight, good thing kevin didn't get the pay cut teaching job!
but this is not exactly what we were counting on for this fall. we had envisioned kevin teaching, weekends off, MDO for me, dave ramsey steps getting knocked off our to do list. so all this...plus throw in a big A/C repair bill, kevin not feeling awesome, and our list of "really need to fix this" things growing.
i like change when it's fun things like rearranging furniture. or new clothes. i do NOT like change when it rocks your whole plan. but, we will roll with the punches. on september 1st, kevin can no longer get a job teaching. if we want to try again, we will have to wait until next summer, redo the program[meaning paying again]...and hope another year of job hunting will result in his dream job. (we certainly realize something could come up in the next 2 weeks. we're just praying kevin is where/gets put where he's supposed to be.)
i'm sure we'll look back at this rough patch and see what God was up to, and be thankful it all went down like this.
it's easy to have a great marriage when things are easy. when the kids obey. when the house is clean. when there's plenty of money. when everyone is healthy.
it's
hard
when things get chaotic.
and we've definitely had plenty of rough spots in our life that spiraled into our relationship, making things worse than they had to be.
the last month has thrown some of the biggest curve balls we've seen. but this time we're handling it differently. better.
maybe slowly, but surely we're realizing it always does work out. and we're always better for it.
so the end of this summer can be our nasty skanky feet season.
but we'll scrub up and push through, and go to bed with squeaky clean footsies.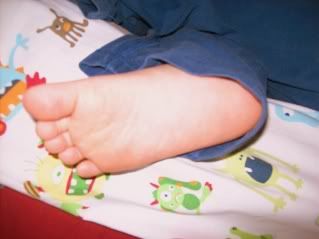 and sleep good.
because we'll do this.
"give your burdens to the Lord and He will take care of you. He will not permit the godly to slip and fall." ps. 55:22